Home / Tips / Drive More Traffic to Your Site Using QR Codes
Drive More Traffic to Your Site Using QR Codes
Are you doing any print advertising?



If so, you should definitely be including a QR code in your ad. A QR Code (which stands for "Quick Response" Code) is a mobile phone readable barcode. It allows mobile phone users to point their phone's camera at the image and instantly bring up an associated website page.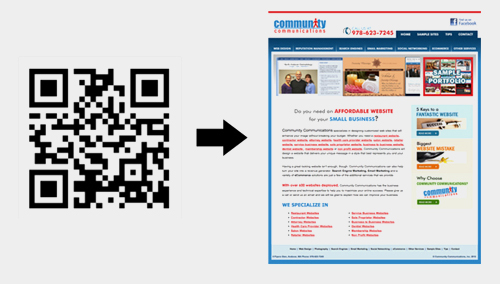 Even if you're not doing any advertising right now, it's a good idea to have your QR code on file. Similar to a logo, you never know when you'll need it quickly.

Community Communications is now producing QR Codes. Please let us know if you would like us to produce one for you. We will provide you with a high resolution png file as well as a pdf file.